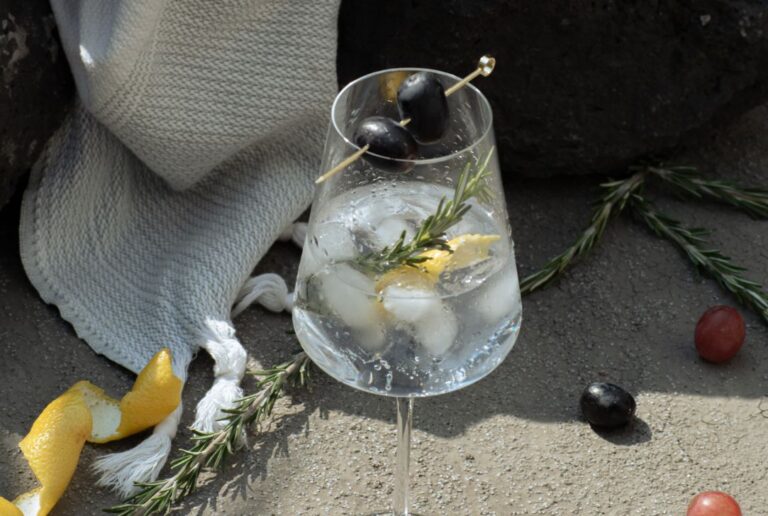 the TALE BEHIND THE COCKTAIL
As the summer heat starts to settle in, there is nothing quite like a refreshing cocktail to cool you down. If you are tired of the same old gin and tonic, why not try something slightly different? Look no further than the Pisco & Tonic. This simple but delicious drink is sure to become your new go-to drink. The Pisco & Tonic is a twist on the classic gin and tonic, but instead of gin, it features pisco. Pisco is a clear brandy made from grapes and is known for its fruity and floral notes, which make it the perfect base for a refreshing cocktail.
However, how was this cocktail created? Simple. Everyone loves a good old Gin & Tonic, there´s no doubt about that. Swapping the gin for pisco spices things up. It keeps things fresh.  "False" good idea, you may think. Think again. The tonic water provides a crisp, slightly bitter taste that balances perfectly with the fruity notes of the pisco.
The Pisco & Tonic is a great alternative to the classic Gin & Tonic, offering a more citric and grape-dominated taste profile and a new experience for your taste buds. Next time you're in the mood for a refreshing cocktail, take the Pisco & Tonic for a spin. You might just discover your new favourite drink. If you're ready to try out this refreshing cocktail, here is a simple recipe to make your own Pisco & Tonic at home.
45 ml of Rompe Mar Pisco
Tonic water
A lemon zest
Ice
Pour the pisco into a balloon glass filled with ice. Add a twist of lemon zest. Top with the tonic water and garnish with the lemon zest. Stir gently.